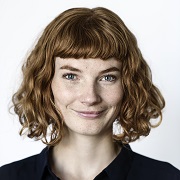 My research addresses the consequences and reproduction of social inequality. My work can be categorized into two lines of inquiry: (1) How do inequalities in parents' socioeconomic resources translate into inequalities in parenting and children's educational performance? (2) How do socioeconomic resources and parenting condition and mediate genetic effects on educational success? My research draws on multiple disciplines beyond sociology including economics, psychology, and genetics.
Empirically, I use quantitative methods for causal analysis and large-scale data sets such as Danish register data, the Early Childhood Longitudinal Study Kindergarten Cohort, the National Longitudinal Survey of Youth 1979 Children and Young Adults, the Panel Study of Income Dynamics, and the Danish Longitudinal Survey of Children.
I earned my Ph.D. in sociology from the University of Copenhagen in 2018. Between 2018 and 2020 I was a Postdoctoral Fellow at the Institute for Social Research (ISR) at the University of Michigan, funded by an International Postdoc grant from the Independent Research Fund Denmark. I currently hold a position as Assistant Professor in Social Studies at Roskilde University, the Department of Social Sciences and Business (https://forskning.ruc.dk/en/persons/astab).